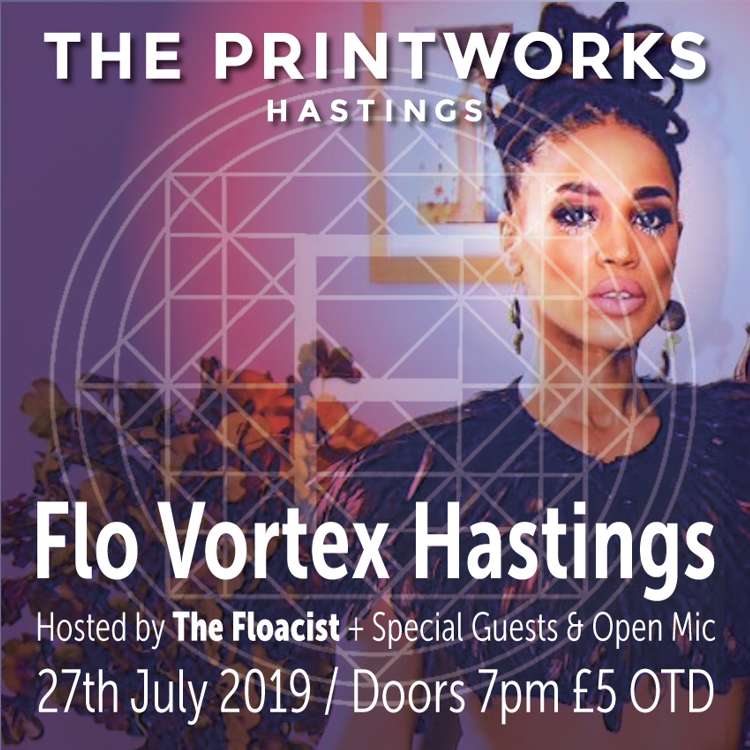 FLO VORTEX HASTINGS @ THE PRINTWORKS HASTINGS
Flo Vortex is one of London's most successful and well-attended spoken word nights. Currently hosted by The Hideaway Jazz Club in Streatham, the Vortex has been around for 4 years and recently celebrated its anniversary.
Hosted by The Floacist, the evening blends the best of poetry, music and good times. The Floacist is internationally renowned for music and performance. Although she's lived all over the world, she currently resides in Hastings at her home studio.
The event itself will feature a number of FLO poets, who are some of the UK's most talented spoken word artists and orators. The night will also feature an open mic section, which gives local artists an opportunity to perform.
DOORS OPEN AT 7PM.
The event will be followed by DJ Lesley Model's Soulvision