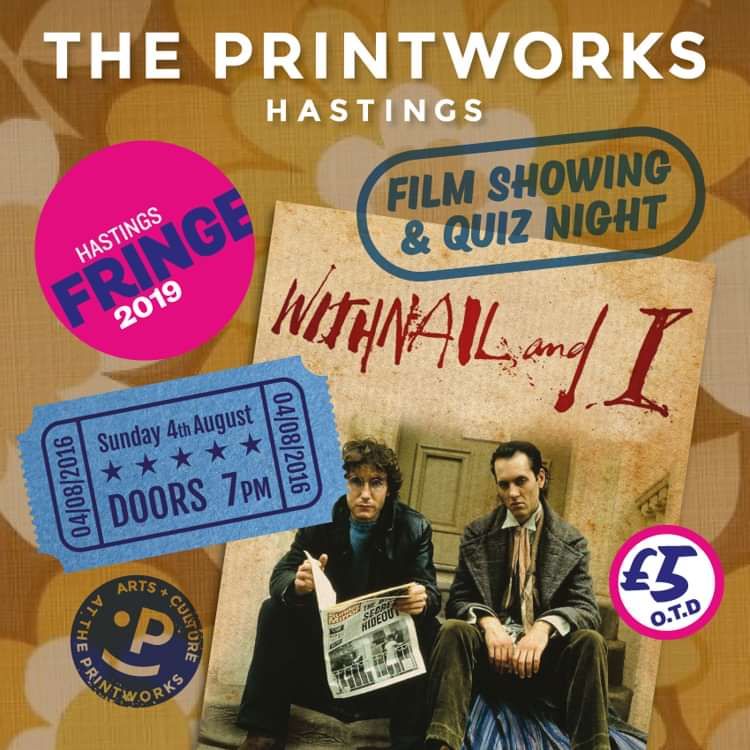 HASTINGS FRINGE FILM NIGHT @ THE PRINTWORKS HASTINGS
The nights programme includes The Firefighter, Roy Khalil's extraordinary short film centred around firefighter Ricky Nuttall's poem about the Grenfell Tower fire, and Withnail and I, the cult comedy starring Richard E. Grant and Paul McGann. The night includes a themed quiz too!
7.15pm-8.00pm - A selection of short films, screening 'The Firefighter' last. 8.00pm-8.15/20pm - Q&A with Ricky Nuttall RE The Firefighter 8.30pm-9.00pm - Withnail and I quiz 9.00pm-10.50pm - Withnail and I screening.