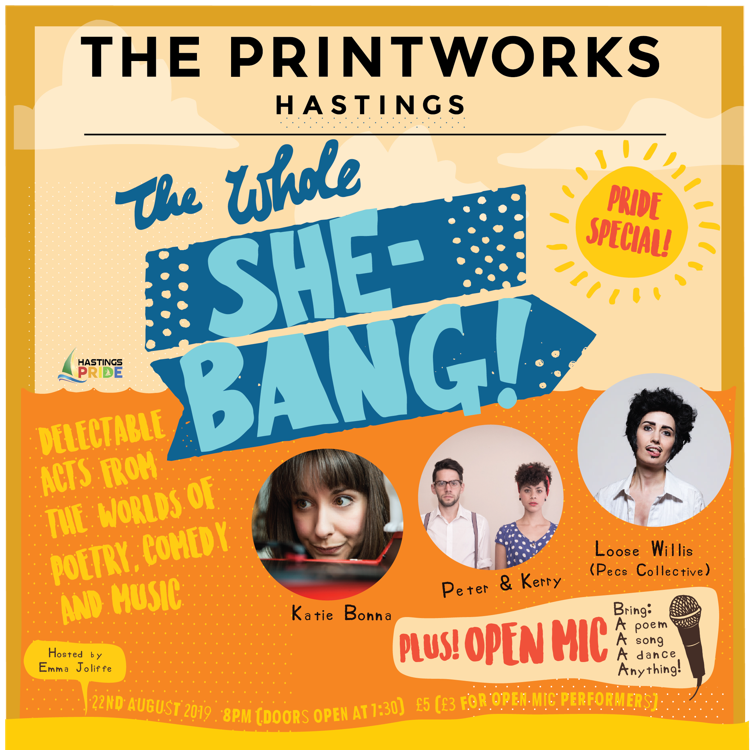 THE WHOLE SHE-BANG (PRIDE SPECIAL) @ THE PRINTWORKS HASTINGS
Start your Hastings Pride 2019 with a Whole Shebang!
This year's Hastings Pride promises to be the best yet. And we've got a stellar line up, crammed full of local and visiting talent. Featuring music from Peter and Kerry, poetry from Katie Bonna, and comedy from Loose Willis (of Drag King Collective Pecs). Plus our 'anything goes' open mic. Not to be missed!