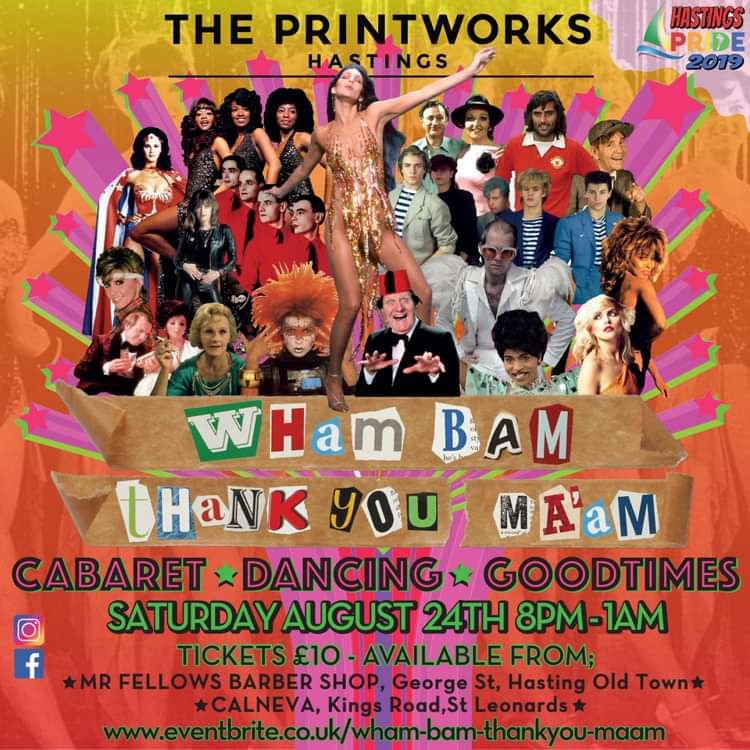 WHAM BAM THANK YOU MA'AM @ THE PRINTWORKS HASTINGS
Buy Tickets
Wham Bam Thank You Ma'am is a night of Cabaret, dancing and good times!
More fun and madness from Hostess with the Moistest Coco Canal, DJ Barry Fantasm and the Lovely Jason. With fabulous cabaret ( Tap On Tap and Holestar) and our legendary game show, this August Bank Holiday is going to be a blast...so get your glad rags out, dress up and come join the fun!
Get your tickets online or stop in at: Mr Fellows Barber Shop, George Street or Calneva on kings Road, St Leonards.