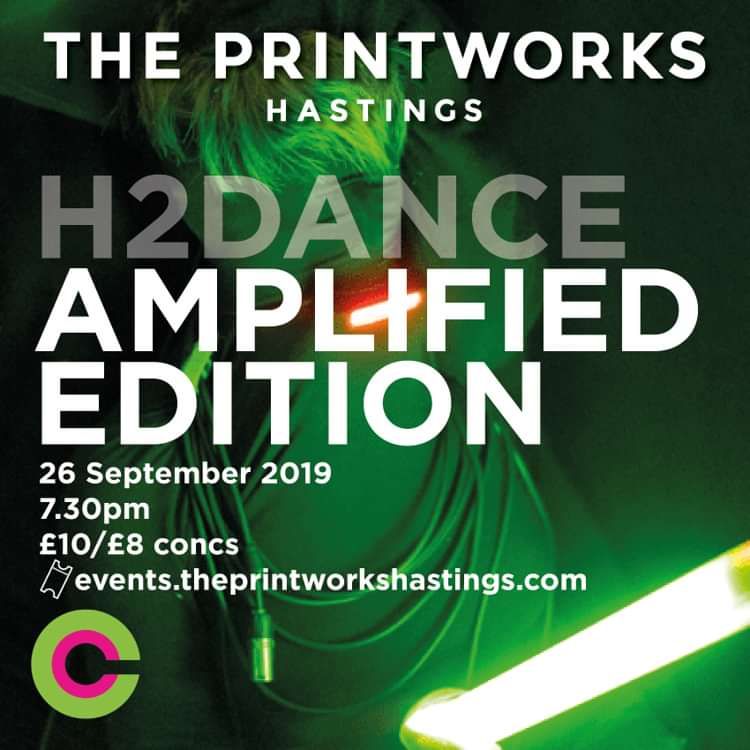 AMPLIFIED EDITION @ THE PRINTWORKS HASTINGS
Buy Tickets
AMPLIFIED EDITION As part of Coastal Currents, H2DANCE brings their celebrated performance work in preview to Printworks Hastings with a fascinating exploration of hierarchy, power relationships and co-dependency. Exploring contemporary notions of the illogical, Amplified Edition is a live performance rooted in movement and uses non-conventional ways of interacting with the environment of the black box theatre. Working with typical theatre objects such as stage lights, microphones, cables, lighting filters, ropes, curtains and a healthy dose of smoke, Hanna & Heidi set these not so random objects in motion by the use of their voices and sometimes invisible moves. Whilst arranging, rearranging, building up and destroying, the performers create a strange but compelling and always changing visual landscape.
Printworks Hastings Thursday 26 September 7.30pm Running Time: 60 minutes without interval Suitable for all ages. Suggested age 12+
Choreography and performance: Hanna Gillgren and Heidi Rustgaard
Dramaturg: Martin Hargreaves
Architects/set and costume design: what-if:projects
Lighting design: Andy Hammond
Photos: BenedictJohnson
Producer: Natalie Richardson/Konzept Arts & Ideas
 Amplified Edition is funded by Arts Council England & Nordic Culture Fund, and co-produced by Rosendal Teater, DansiT and Black Box Teater NO, Dance4, MetalCulture & Earl Street Creative Space, Cambridge Junction UK, Dansens Hus SE, and Dance All Year Along DK.