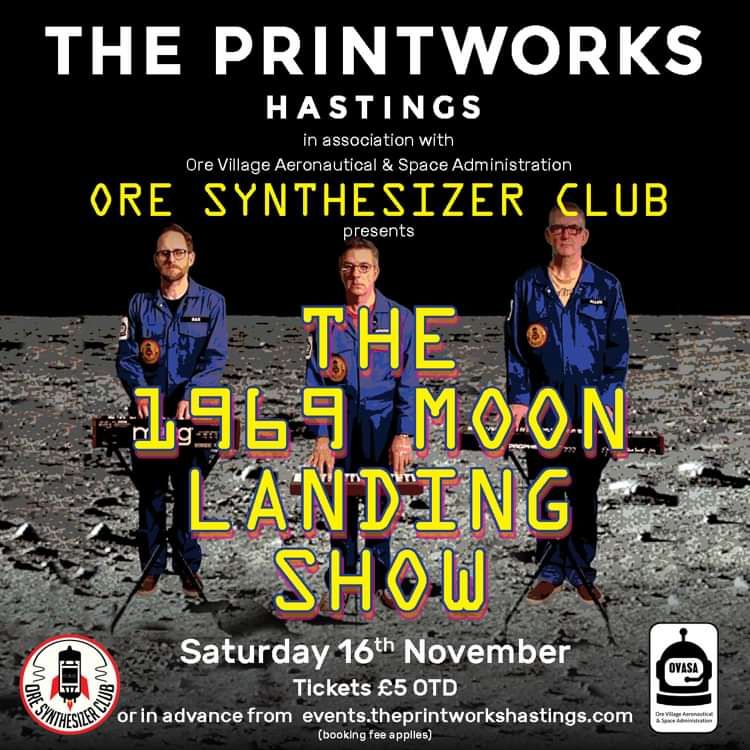 ORE SYNTHESIZER CLUB LIVE @ THE PRINTWORKS HASTINGS
£5
Entry Requirements: 16+
the Ore Synthesizer Club are back again with their amazing 1969 Moon Landing show, celebrating 50 years since the first man walked on the moon!
"One small step for man, one giant step for mankind." Apologies to all women, what they meant to say was 'One small step for wo/man, one giant leap for wo/mankind"
In celebration of the 1969 moon landing... An estimated 500 million people watched as Apollo 11 achieved Kennedy's goal of a human landing on the Moon, and Neil Armstrong, followed by Buzz Aldrin, stepped onto the lunar surface on July 20, 1969.