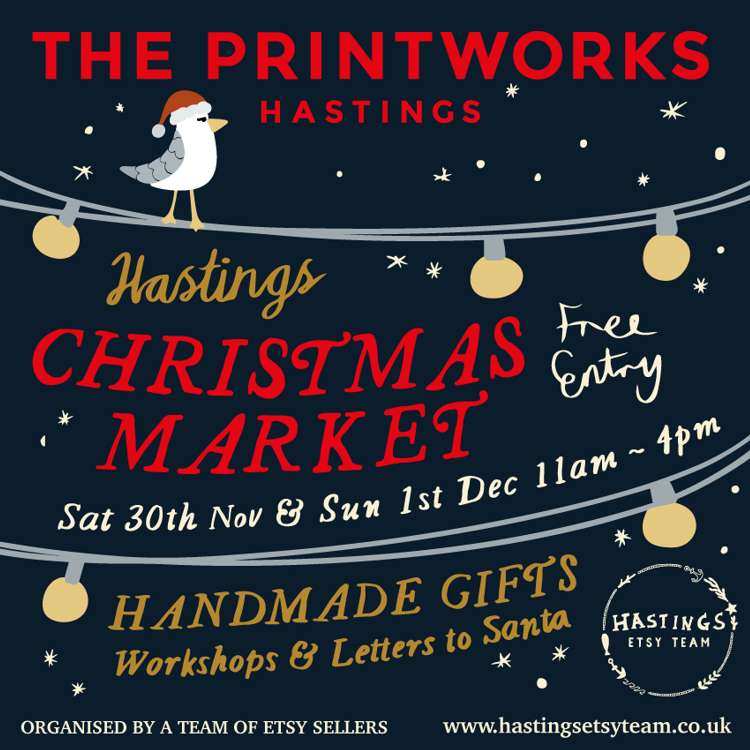 ETSY MADE LOCAL XMAS MARKET @ THE PRINTWORKS HASTINGS
ETSY MADE LOCAL IS BACK for its second year in Hastings.
FREE EVENT
Join us for a celebration of Hastings Etsy Team Makers at this Etsy Made Local Christmas event.
Expect the best in local designer-maker gifts from the Hastings Etsy Team artists and craftspeople.
The fair is an Etsy Made Local event and will be open over the weekend of the 30th November and the 1st of December. Both days will be open from 11am until 4pm.
This year we also have workshops, food and christmas activities. Keep your eyes open for news on our goodie bags and the after party which will be held at the printworks to carry on the festivities.